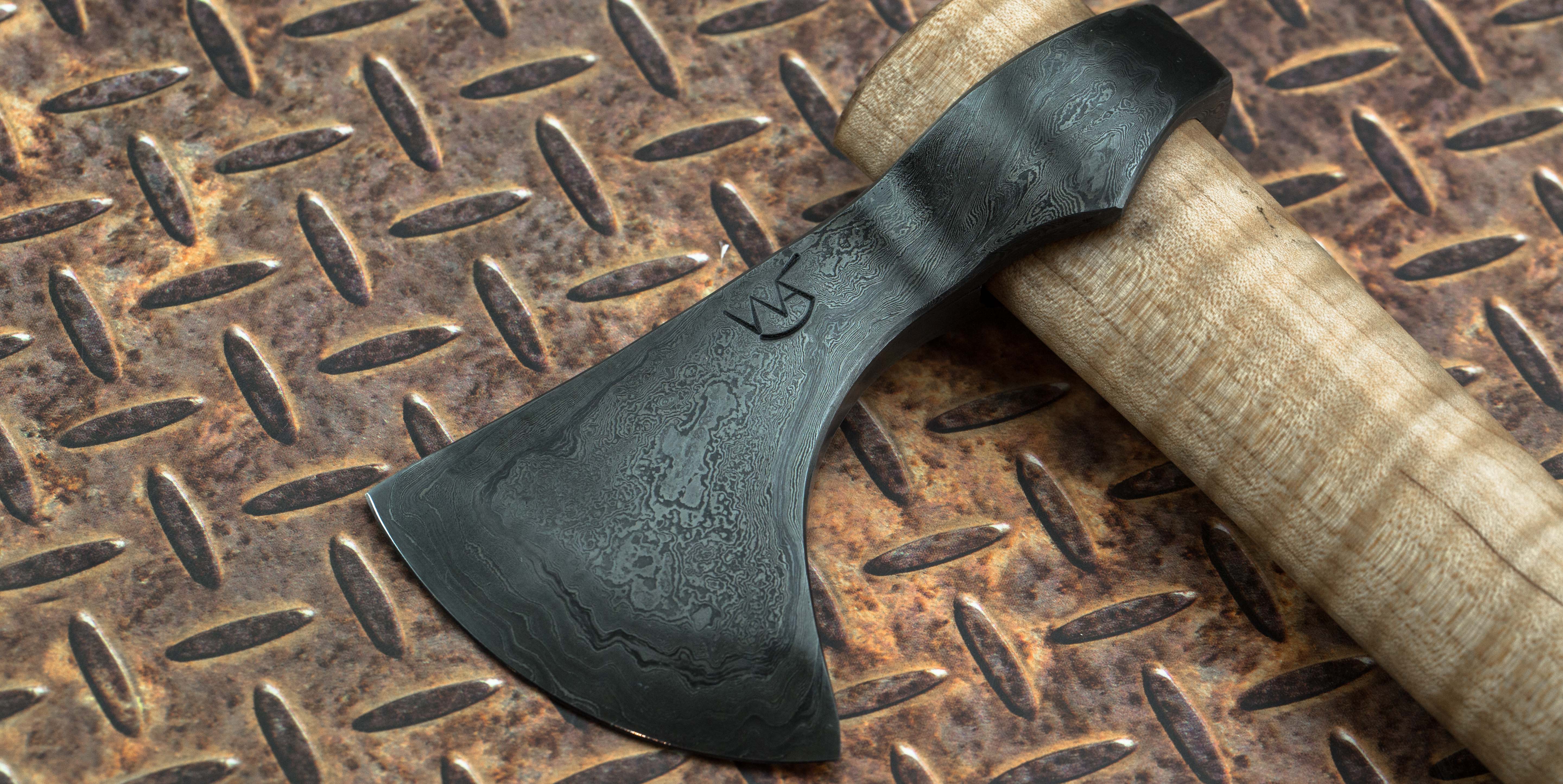 G'day,
My name is Wayne Saunders and Ironlord Forge is my business. Although this started as a
hobby, I've been a full time Blacksmith/Knifemaker since 2003 & now have my Blacksmith
Trade Qualifications as well as being a full member of the Australian Knifemakers Guild.
I'm based in Australia on the Mid North Coast of New South Wales, just 4 hours north of
Sydney. Everything produced by Ironlord Forge (knives, axes, decorative ironwork, jewellery,
tools and more) is hand made by me personally and I'm proud of my growing reputation for
high quality blacksmith work.
I have a simple motto:
If I wouldn't be happy to own it myself it's not good enough to sell to a customer!
The online shop is a place to purchase the unique items I've created from my own
imagination. As I'm always coming up with new ideas, keep a regular eye on this section.
Unless otherwise stated all pictures will be of the actual item for sale so what you see is
what you get!
Ever wanted to have a go at blacksmithing or knifemaking?
A large part of my business is teaching others this magical craft. Courses are available from
beginner to advanced levels in Axemaking, Blacksmithing, Damascus, Knifemaking,
Toolmaking or I can mix & match things to suit you! These are usually 1on1 or 2 (max of 4
available for some courses) so you can get that personal experience of creating your own
masterpiece!
Go to the COURSES page for more info or to make a booking.
As you can imagine this all keeps me pretty busy but from time to time I do get a chance to
do some bespoke work so if you have a special item you'd like made, I might just be able to
make it a reality!
If you're interested in any of these services that I can provide please feel free to contact me.
Cheers, Wayne